Cannabis / CBD / Marijuana SEO
Want to dominate the digital landscape? With our superior SEO, your CBD and Cannabis brand will not only grow but thrive, securing top spots and maximizing sales.
Marijuana SEO Services For Elevated Online Visibility
Welcome to the forefront of Marijuana SEO services at AdultSEO.com – where we are dedicated to cultivating your cannabis-related brand's online presence.
In a rapidly evolving online world, our expert team specializes in optimizing your website to thrive in the cannabis industry. By strategically implementing CBD SEO techniques that work, we ensure your brand gets noticed by the right audience.
From dispensaries to cannabis products, we tailor our strategies to enhance your visibility, engagement, and conversions. With a deep understanding of the unique dynamics within the marijuana sector, we're committed to positioning your brand for success.
Explore our comprehensive range of Marijuana SEO services and embark on a journey to attain unmatched online visibility and drive your cannabis business to new heights.
"By 2027, the global legal marijuana market is projected to hit $73.6 billion, driven by wider legalization and rising cannabis acceptance."
Grand View Research
grandviewresearch.com
What Is Marijuana SEO?
As the acceptance of cannabis widens its reach across nations, the Marijuana industry is entering fierce competition. Allow Cannabis SEO to be your guiding beacon, steering your brand and business toward success in this dynamic landscape.
Marijuana SEO introduces an array of strategies tailored exclusively for cannabis-related ventures, including:
A thorough analysis of the Marijuana competitive landscape (Marijuana competition analysis)
Local Cannabis SEO, encompassing the establishment of Google MyBusiness accounts for cannabis dispensaries and accessories resellers
Precision in conversion optimization, spanning leads, sales, and newsletter sign-ups – an invaluable asset for cannabis sales e-commerce platforms
Rigorous evaluation of Google penalties, accompanied by the elimination of invalid links
Cannabis Link Building to fortify website authority and rankings
Harnessing quotes and directories specific to the cannabis domain, augmenting local rankings
Delving into meticulous keyword research centered on cannabis
Implementation of core SEO techniques uniquely suited to the cannabis sector
Our specialized Marijuana SEO service for cannabis caters conscientiously to the intricate needs of this industry. In alignment with the standards of Google SEO and other search engines, we are committed to elevating your cannabis-related business to the top of search engine results pages. The grand aspiration of Marijuana SEO has a double effect: heightening both visibility and traffic to your cannabis website, fostering amplified Return on Investment (ROI), and heightening brand recognition.
Reasons Why Marijuana SEO Is Essential
The year 2018 marked a pivotal milestone in Canada as it embraced the complete legalization of recreational cannabis. In this new era, government licensing is a prerequisite for producers, while individual provinces can dictate how cannabis products are sold and distributed. Yet, the government refrains from any association or endorsement related to cannabis use.
Across certain states in the United States where cannabis usage has gained legal status, a competitive "weed race" is underway, ushering in a world of all kinds of possibilities. In this landscape, numerous publicly traded companies are already making their mark on the stock market, with more poised to join in the coming years.
As this cannabis race unfolds, the marketplace becomes a battleground for standing out, particularly for securing top positions on Google. The competition increases with users and B2B companies intensifying their searches for market opportunities and investments. This challenge is highlighted by the fact that paid advertising for both medical and recreational cannabis remains prohibited, a reality similar to cryptocurrency and the adult industry. On major platforms, promoting cannabis-related businesses is off-limits.
Moreover, secondary markets like seeds, accessories, and processed products are poised for growth, driven by consumers cultivating cannabis at home without legal repercussions. As the cannabis market welcomes a fresh influx of competitors, businesses must pivot and compete online to maintain their prominence.
The ultimate solution to this scenario is none other than search engine optimization (SEO), which emerges as the cornerstone for organic traffic and visibility. AdultSEO.com rises to the occasion, offering dedicated CBD SEO services meticulously tailored to promote and advertise cannabis-related ventures. Amidst this evolving landscape, Cannabis SEO emerges as a practice for carving a distinct and enduring digital presence.
The Legal Marijuana/Cannabis Industry Data
Significant changes are happening in how cannabis is seen in many countries as more places are allowing cannabis for medical and fun use. This makes the cannabis market grow quite a bit – the US market will likely get much more prominent in the next seven years, and Europe will likely follow this trend.
Because of this growth, it means that it is the perfect time to start a cannabis-related business. This business can be related to cannabis, like growing it, making new products, selling it in stores, and even selling it online. The cannabis industry is becoming a big deal and can make a lot of money, so it is expected to be a hot topic in the business world.
In the next two years, it could be worth over $15 billion in the US alone, and the same thing happens in other places, like Latin America and Europe. They are starting to use cannabis for medical reasons, and some might even let people use it for fun in the future. This cannabis industry will be really important in developing countries, both for medical and fun uses.
As more places make cannabis legal, more people will want to buy it. Right now, a lot of cannabis is sold secretly, but governments want to change this by making cannabis legal and then selling it themselves. This way, they can control what's sold and get money from taxes.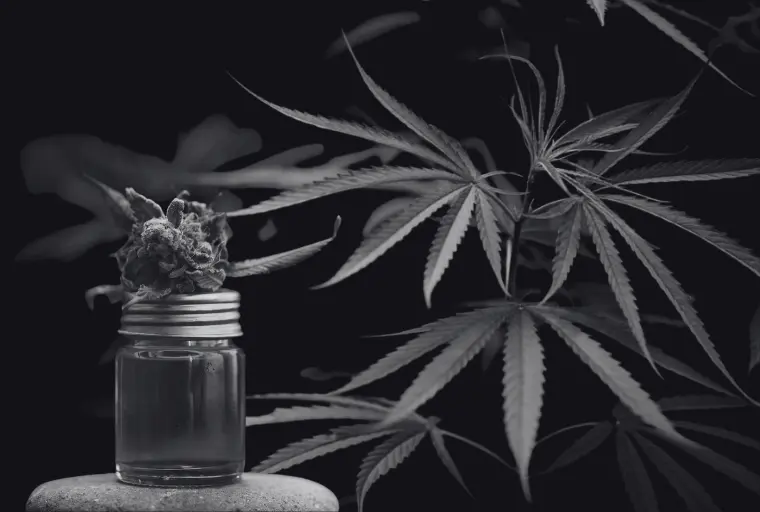 How We Boost Your Cannabis Brand With Marijuana SEO
Have you ever wondered how to make your cannabis brand shine online? That's where we come in with Marijuana SEO. We'll help your brand get noticed by the right people in the cannabis world. Whether you're into products or dispensaries, we've got you covered. We use the following tactics to make sure locals find you easily:
Marijuana Keyword Research
Keywords are like secret codes that help people find your cannabis business online. With our Marijuana Keyword Research, we dig deep to find the best words your potential customers are typing into search engines. By using these special words in your content, we ensure your website pops up when people are looking for stuff related to marijuana. Let us work together to make your website a top result and draw in all those eager customers in the cannabis world.
Cannabis Product Optimisation
Do you have some special cannabis products you want the world to know about? That is where Cannabis Product Optimization comes in. We are here to make your products shine in the digital world by creating top-notch descriptions and content that catch people's awareness. When people search for cannabis products, your brand will be ready to impress and grab their attention. Team up with AdultSEO.com and make your products stand out in the online jungle of cannabis offerings.
Marijuana Dispensary Local SEO
If you own a marijuana dispensary, it is of great importance to be easily found by local customers. Our Marijuana Dispensary SEO Local SEO service is designed to put your business on the map. We use effective strategies to make sure your dispensary shows up when people in your area search for cannabis-related products. From optimizing your website for local keywords to listing you in local directories, we are here to boost your visibility among local customers.
Monthly Reports
We keep a close eye on how your app is doing as we implement our plan, and we will send you a detailed report with all the info you need every month. This way, you can track our progress and see the results we are achieving. Staying informed and in the loop with our monthly updates allows you to have an insight into our work and the outcomes we've attained and see how your business grows daily!
Reach Out Today And Let Us Get Started!
Join the cannabis boom with our top-notch Marijuana SEO services. We will make your brand shine online and help you stand out in the crowd. Let AdultSEO.com help you make your cannabis business a big hit.
Get in touch now to start your journey to success in the cannabis world!